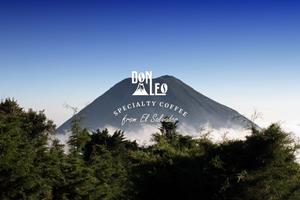 "Absolutely loved it!! Perfect medium roast and minimal acidity. #ItHadToBeSalvy"
"If you like delicious coffee. I highly recommend Don Leo's cafe!"
"I tried Don Leo coffee after meeting Cristian at a Leads Club meeting, I have to say, it was amazing! No cream, no sugar, straight coffee that is smooth and takes you to another place!"
Who is Don Leo?
Born and raised on the southern country side of El Salvador, Don Leo learned as a child to work and live off the land; his time spent in the Salvadorian military added discipline and augmented his already stern character.  
learn more